Low Vision
Low vision is a condition in which permanent or significant vision loss even after best possible medical or surgical methods. The field of vision, amount of visual acuity or contrast sensitivity can be present in low vision patient. The conventional spectacles, contact lens, surgery or medicine are suit for low vision patient.
The low vision assessment is a detail comprehensive examination procedure for patients who have poor vision and find the most suitable solutions. The low vision devices are suitable for them to enhance the present available vision to use for day to day life activities. The examination procedure is not simple and it takes 2-3 times than the regular eye examination.
We use specialized vision assessment charts in low vision assessment which called as EDTRS charts. Those are little different from the Snellen chart which we use in the primary eye examination.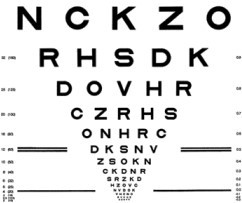 (ETDRS) Chart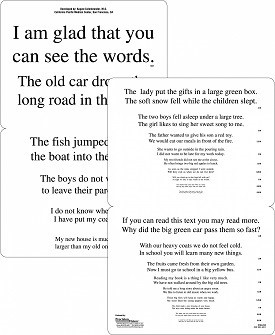 The MN Read Low Vision Acuity Chart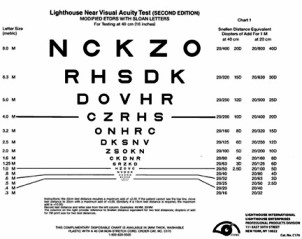 The Lighthouse Near Visual Acuity Chart
Low vision patient may have defective contrast sensitivity and LEA symbol contrast sensitivity chart use for contrast sensitivity assessment. Color vision also can be defective in people with low vision and Ishihara Color vision book use for the color vision screening test.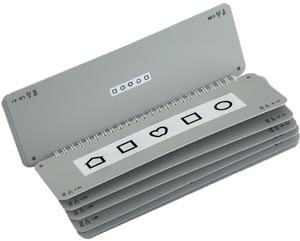 In case if there are any further tests required we will get it done accordingly.
Low vision Solutions
Basically the low vision patients will not supportive traditional conventional spectacle correction. Therefore, there are different solutions available for low vision patient. Those are optical, non-optical and electronic device corrections which may use for distance, intermediate and near vision with the available vision of the patient.
There are telescopes can use for intermediate and distance object viewing purpose but there are few of them have developed for near objects viewing purpose as well. They are useful for spot viewing situations. There are telescope can use with one eye as well as with both eyes. Few of them can are specialized for watching television.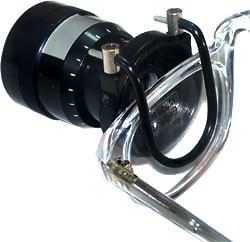 Clip on monocular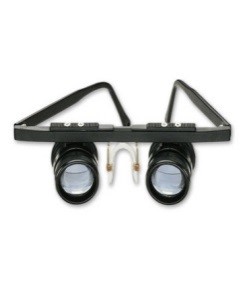 Binocular Telesope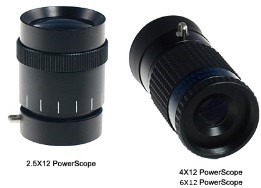 Monocular Telescope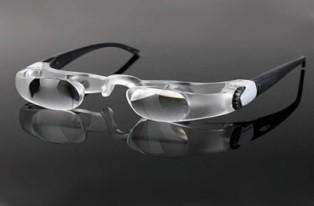 MAX TV Glasses
There are devices can use for continuous near work purpose and few of them have the bulb to get extra light. Few of them need have stands and others need to hold by the patient while doing near work.
Handheld magnifiers
Stand magnifiers
Bar magnifiers
Clip on magnifiers
A video magnifier, also known as a closed-circuit television (CCTV), is a high-tech low vision device that electronically enlarges print or other material and projects it onto a monitor.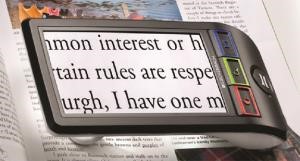 Digital Portable Video Magnifier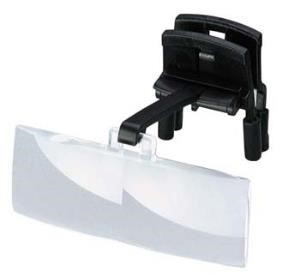 Clip On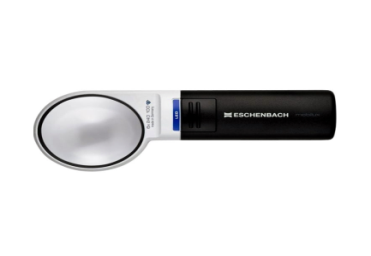 Illuminated Hand Held Magnifier
There are some low vision devices are called as non – optical devices which are supportive to in day to day activities with using optical or electronic devices. They are like reading stands, over head lamps, and absorptive sunglasses.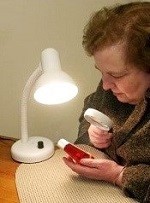 Desk Lamp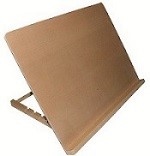 Reading Stand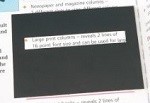 Typoscopes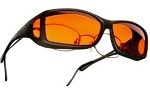 Absorptive Filters
The most important thing is counseling of low vision patient who contain the procedure of using these devices, adaptation techniques to the environment and accepting the present status of them. For that you need to have well qualified optometrists who are specialized in Low vision practice. Vision Care is equipped with these all the tests, low vision devices and well qualified staff to provide a high quality service to you.